CARBON OFFSETTING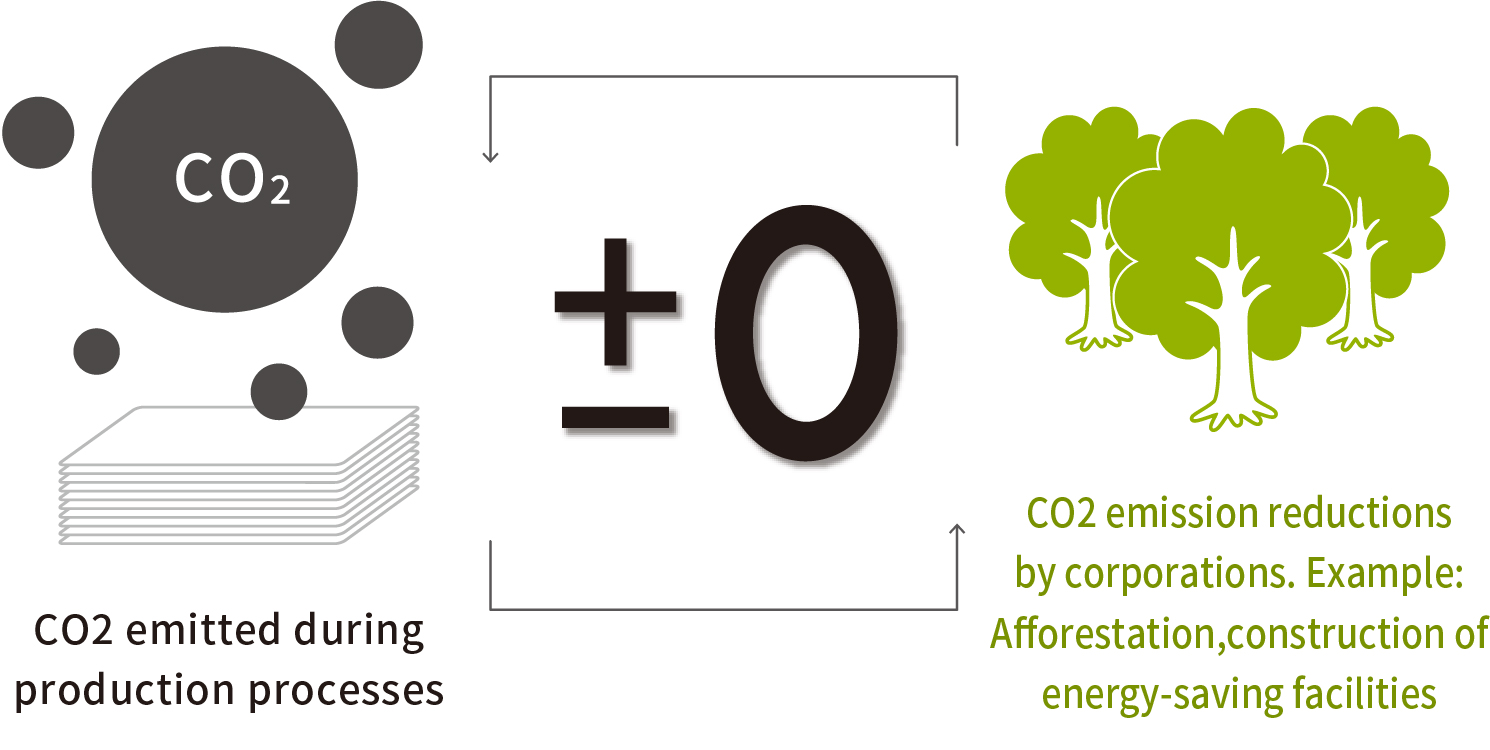 No matter how environmentally friendly the printing method adopted is, CO2 will be emitted, for example, through the electricity consumption by the printing machine.
SNP purchases the same quantity of emission credits as the CO2 emissions computed in its carbon footprint, and thereby contributes in a non-direct way to countering global warming. We hope you will join us in contributing to global warming countermeasures through carbon offsetting.
Supporting Recovery from the Great East Japan Earthquake.

Through the Japan Waterless Printing Corporate Association, SNP has adopted the use of one of the domestic credit systems under the jurisdiction of the Ministry of Economy, Trade and Industry for its emission rights in its carbon offsetting program. This is the Domestic Credit Utilization Scheme for Supporting Recovery from the Great East Japan Earthquake.
The utilization of carbon credits created through emission reduction projects in the Tohoku region promotes the flow of funds in areas affected by the Great East Japan Earthquake, and contributes to the environment as well as providing support for disaster recovery.