Printing only the required number
of the
required product
when it is needed.
We are able to meet
customers'
needs for
small-lot
multi-product
printing.
High-speed service from printing to binding through our on-demand printing service.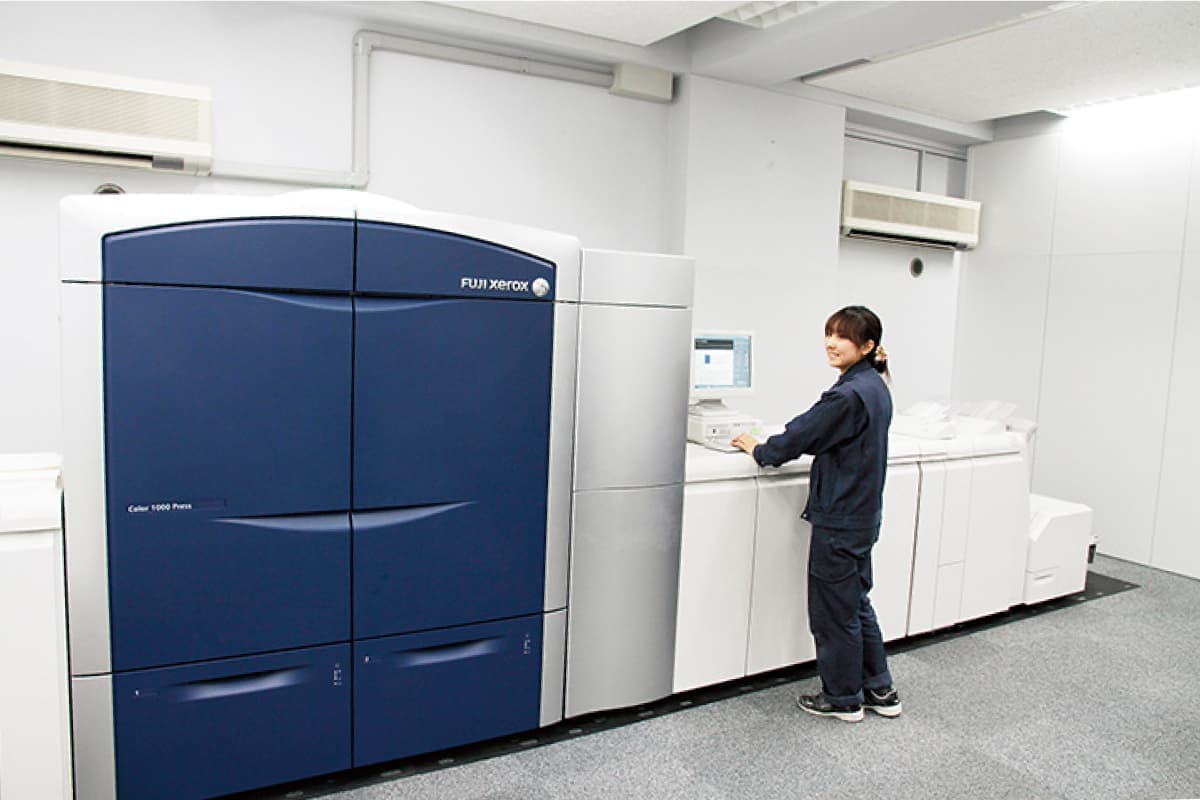 High-speed service from printing to binding through our on-demand printing service. While typical offset printing is suitable for printing a large number of copies, on-demand printing is suitable for printing a small number of copies of printed matter. Since there is no need to produce a plate as in offset printing, output can be generated quickly after submission of the draft. In cases where only a small number of copies is required, this service is able to offer shorter delivery times and lower prices than offset printing services.
SNP has adopted on-demand printing facilities in Takamatsu, Tokyo, and Osaka. In particular, in Tokyo and Osaka, it uses the top-level machine in the industry (C1000Press) for on-demand printing. This machine is able to provide a level of color quality which is equivalent to that of offset printing, and realizes high precision and high productivity despite being on-demand printing. Furthermore, it is able to print with a clear toner, making it possible to produce a glossy look resembling varnish or create a partial glossy look.
---
Offering Variable Data Printing (variable printing) through our on-demand printing service!
Variable Data Printing (VDP) is also known as variable printing. It involves extracting information from databases such as address books created in Excel, and printing while replacing the variable data on each sheet. For example, variable printing is ideal for direct mail and postcards that require the printing of addresses, cards such as business cards and name tags, admission tickets or lottery tickets that require numbering on them, as well as POP, labels, and greeting cards.
It is also possible to change the visuals, such as images, making it an effective method for responding to various needs. By printing data that differs for each individual sheet, and matching the interests, hobbies, or lifestyles of the customer, it is possible to take a detail-oriented approach and enhance the appeal of the printed matter.